Counseling
We offer counseling services for families, couples, and individuals of all ages.
Counseling Methods
Cognitive Behavioral Therapies
Dialectical Behavioral Therapy
Narrative Therapy
Person Centered Therapy
Solution Focused Therapy
Exposure Therapy
EMDR (for trauma)
Guided Imagery/Relaxation
Motivation Therapy
Groups & Classes
Relationship Enhancement Classes
Parenting & Co-parenting Classes
Anger Management
Substance Abuse, OWI (DUI) Groups
DBT: Life Skills Group for

Adults (all ages)
Teens (ages: 13-15, 16-18)
Children (ages: 5-6, 7-9, 10-12)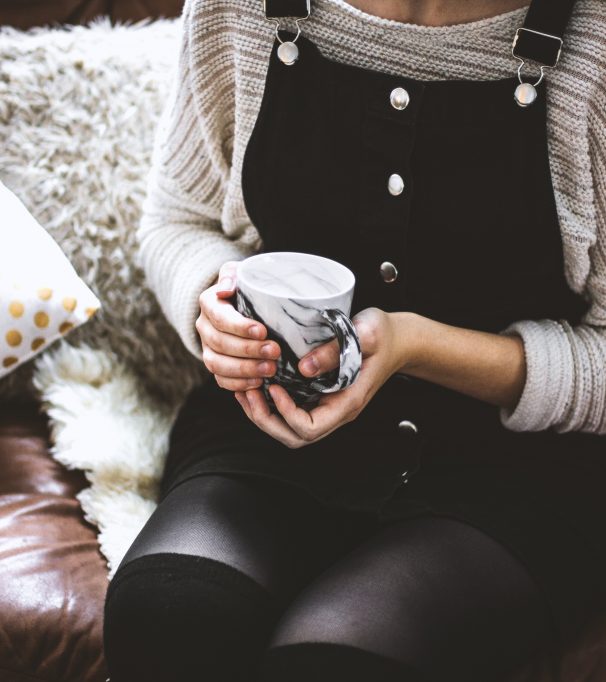 Kathryn Aalto
LCSW, CSAC, CEO
"Love and accept your nature; that is where the journey starts."
I am often asked: "How I able to listen to peoples troubles without getting depressed, Kathy?" My response is that I truly believe it is a privilege for me to have people put their trust in me and share their world with me. I love listening to every ones life's journey, exploring their strengths, and discovering solutions! Along with my own life's experiences, I use a variety of therapy models to draw upon. My style is interactive. I am solution focused, and use motivational therapy techniques. I like to teach a variety of skills, through DBT, CBT, Biofeedback, and Meditation. I believe learning skills is empowering, and my goal is for my clients to become empowered to discover how to live the life that they want to live. I work with families, individuals, couples, children, teens. I specialize in ADHD, anxiety, depression, bipolar disorders and addictions.

"Change is the constant in life that can be both a source of anxiety and appreciation. There is comfort and freedom in choosing to embrace this reality."
I am blessed to spend my time doing what I love. Offering a safe place for people to share their stories, express themselves honestly, feel heard, understood and challenged, while finding personal strength, healing, resolution, and direction. I pull from a variety of therapy models, such as Family Systems, Cognitive, Insight Orientated, Solution Focused, and Gestalt. I work with individuals of all ages, along with families, couples, with a focus on relationships, divorce counseling, depression, anxiety, life adjustments, ADHD.

"I only worry about problems that are solvable: Let our advance worrying become advance thinking and planning."
Many years of experience helps me to bring to you wisdom along with practicality to help you discover solutions. I have a Master's degree from Florida State which I obtained in 1977. My main therapy modalities are CBT (Cognitive Behavioral Therapy), Solution Focused, and Insight Orientated. I work with families, individuals, couples, children, adolescents, teens.
I treat all mental health disorders: depression, anxiety, bipolar, ADHD. My goal is for clients to gain insight into discovering the causes, and the solutions for their problems enabling them to become empowered!

"Open, Honest, and Direct" This is my approach in life and in therapy."
I am a licensed Clinical Psychologist in practice for 17 years. I have specialized training and expertise treating Obsessive Compulsive Disorders (OCD), social anxiety, panic disorder, agoraphobia, other anxiety and related disorders, including hair pulling, and depression. I utilize an empirically based Cognitive Behavioral Treatment approach including exposure and response prevention. This treatment is highly effective with all age groups. I see many children and teens as well as adults. I collaborate with parents, spouses, other family members, and other health care providers to provide the most comprehensive and effective treatment possible. My patients learn tools and skills that will serve them well for the rest of their lives, even above and beyond treatment for the specific issues that initially bring them to therapy.
Angela Williams
LCSW, SAC-IT
"Small changes make a big difference."
I became a therapist to help individuals, families and couples make a difference in their lives. I use a strength-based perspective to empower my clients. I provide the tools they need to create the change they desire in their lives.
Being a part of their personal growth is the best gift of all. The theories I use include Narrative therapy, Solution-Focused, Motivational Interviewing, Existential therapy, DBT, and Psychoanalytical therapy. My areas of specialization include grief/loss, substance abuse, anger management and stress management. I am a Licensed Clinical Social Worker, and I have a Master's degree in Social Work form Loyola University.

"Courage is grace under pressure."
I am a licensed professional counselor and a clinical substance abuse counselor with additional training in gambling addictions. I have many years of experience in both outpatient and inpatient settings. I use motivational interviewing as my main therapeutic approach. I believe it's important for the client to discover their own answers/solutions and that my role is to guide and motivate. I work with children, adolescents, teens, and adults, either individually, or with the whole family.

"Our wounds are often the openings into the best and most beautiful part of us."― David Richo
I find it a privilege to work with clients as they share their stories and seek out resolutions to their problems. Providing a safe haven for clients to express their feelings, explore their options, and find healing is essential to therapy and the foundation to how I practice counseling. Helping clients explore past wounds that are affecting the present is all part of the therapeutic journey.
The theories I apply to therapy include Cognitive Behavioral (CBT), Interpersonal, Solution-Focused and Motivational-Interviewing. I work with individuals, couples, families and teens. I specialize in the following: anxiety, depression, bipolar mood disorder, marital counseling, substance-abuse, and integrating spirituality with psychology.

David Meyers has been working as an outpatient psychotherapist since 2006, joining Aalto Enhancement center in 2014. He works with adults, youth and couples with most any issue or diagnosis, with a concentration in the area of youth and families. He has 30 years inpatient experience with intense focus in Trauma, Behavior Disorders, Attention Deficit, and Oppositional behavior.
David has taught a Parenting Education and Intro to Mediation class for the city of Kenosha, and drew upon on his experience working with families, children of divorce and his training as a certified Divorce Mediator. He employs Psychodynamic and Cognitive strategies to support change, but can also be eclectic and has an interest in Jungian Analysis.
From experience David has determined that empathy and structure are not mutually exclusive but, in fact, both are necessary for lasting change; residing at opposite poles of one continuum.